Hi, we're Playbird. We help you tell your story.
With no-nonsense communication that will make you perk your ears. The rest of this website is in Dutch, and we're based in Ghent, Belgium, but we're not bound by (language) barriers, so get in touch at hey@playbird.co.
About
Playbird was founded by Mei Van Walleghem and Lennart Schoors, who started working together at a local radiostation over 16 years ago.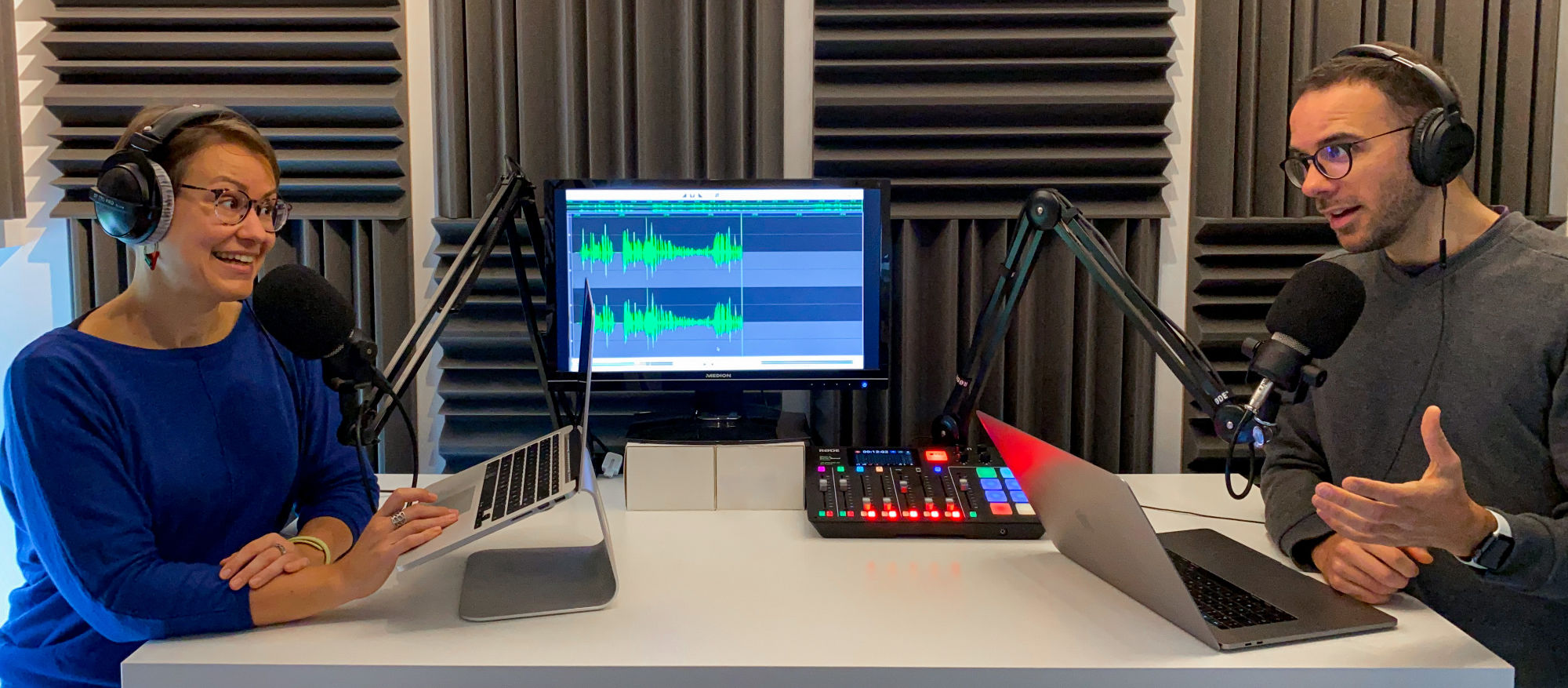 Lennart published his first podcast all the way back in 2006, and spent several years in digital strategy and design. Mei brings her strong background in communi­cations and marketing to the table, looking at audio stories through a journalistic eye. Over the years we've worked on projects with clients like these: